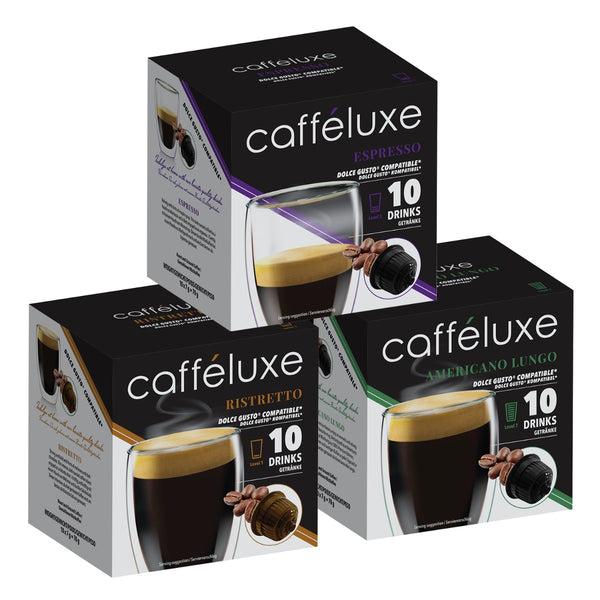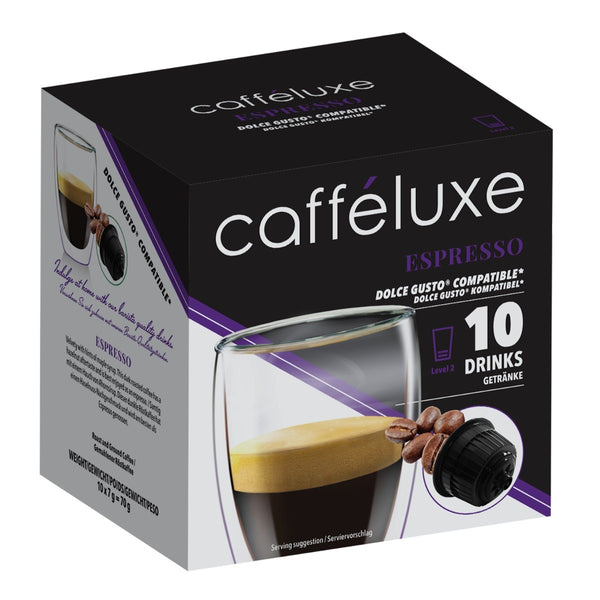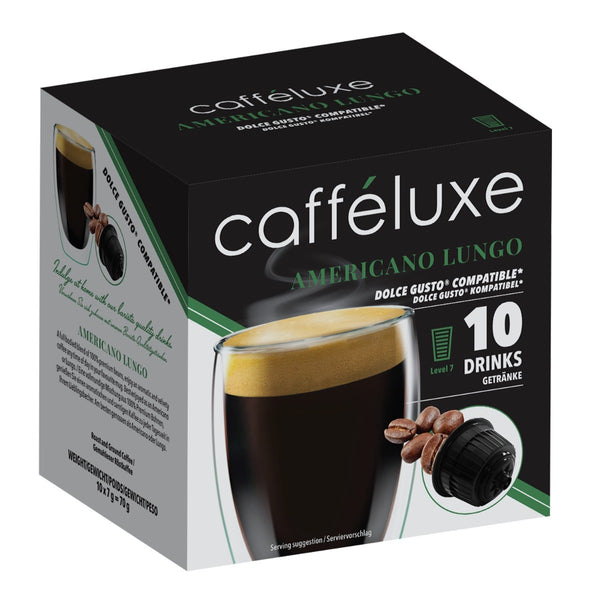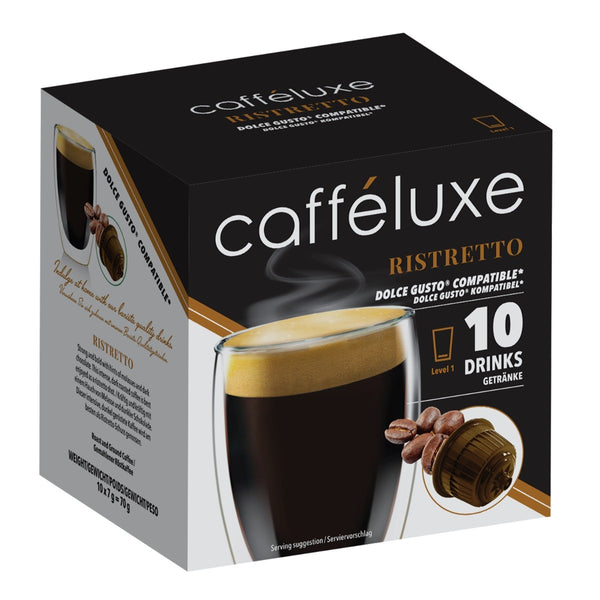 Caffeluxe Coffee Medley Dolce Gusto - 30
Americano, Espresso and Ristretto medley - this variety bundle of premium 100% Arabica ground coffee capsules gives you a choice for any mood or time of day.
Directions
Insert the Coffee capsule into the Dolce Gusto machine.
Set the beverage volume to 7 bars (for those models with water measurement) or use 230ml of hot water (for those without).
Stir and enjoy!