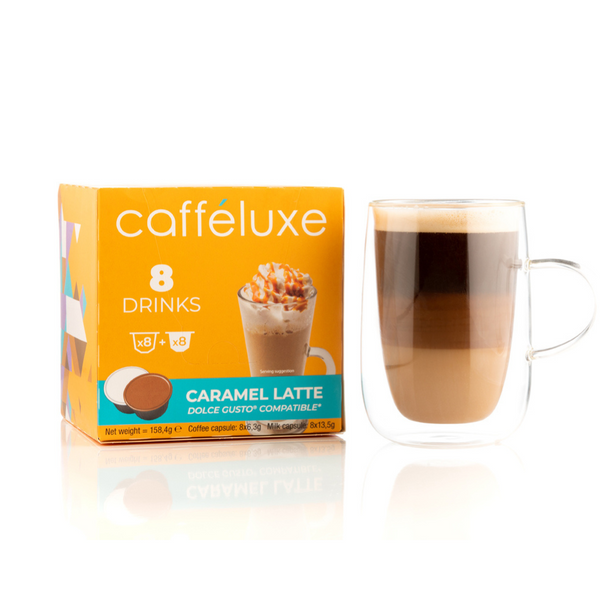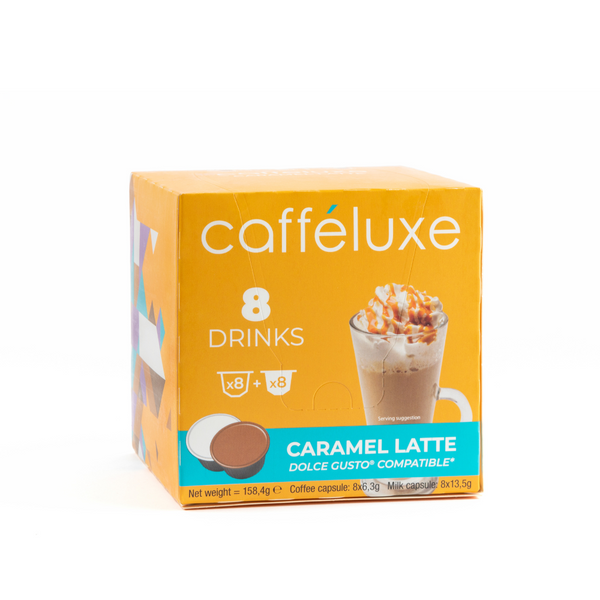 Caffeluxe Caramel Macchiato Dolce Gusto (8+8)
16 PODS per BOX = 8 Coffee Capsules & 8 Milk Capsules 
Irresistibly smooth. Caffeluxe Caramel Latte combination has an indulgent milky taste with balanced coffee aromas, blended with the sweetness of caramel flavour topped with creamy texture with a generous and voluptuous milk froth. This coffee is the perfect combination of special blend of premium Arabica & Robusta coffee beans.
Directions: 
1. Insert Milk Capsule & dispense 3/4 cup
2. Insert Coffee Capsule & dispense 1/4 cup 
*recommended size: 1 Cup
These capsules are manufactured to be used solely in Dolce Gusto Compatible Machines, like the Caffeluxe Duo.