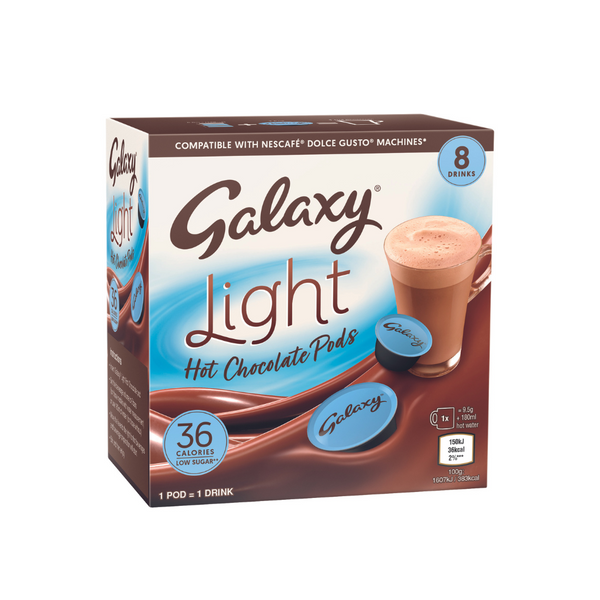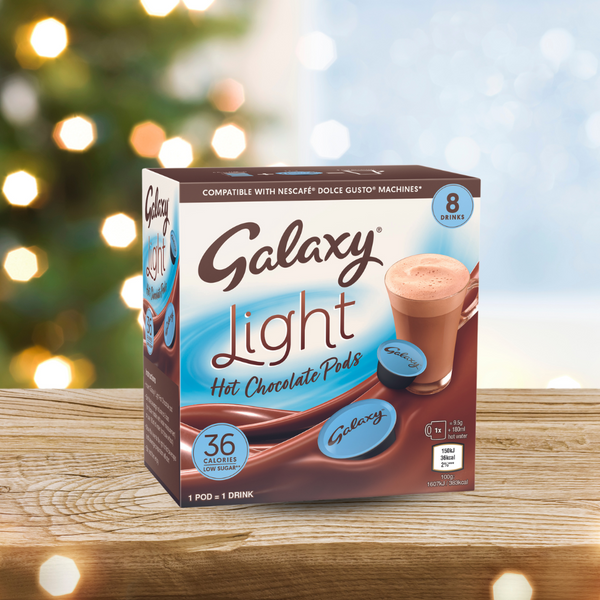 Galaxy - Dolce Gusto Compatible Capsules - Light Hot Chocolate - 8 Hot Chocolate Pods
Compatibility
Caffeluxe Galaxy Hot Chocolate Light, Limited Edition Capsules

Enjoy your favourite beverage, WITHOUT guilt with our Galaxy Hot Chocolate Light LESS Sugar Hot Chocolate.

FLAVOUR - The delicious Galaxy chocolate you know and love in a light hot chocolate!
INGREDIENTS - Cocoa powder drink with milk chocolate, sugars and sweetener.
COMPATIBILITY - Dolce Gusto Compatible Capsules.
CHOCOLATE LOVER - The Perfect Treat For The Lover Of Rich And Creamy Delights.
SERVING - 8 Capsules per box = 8 Servings.