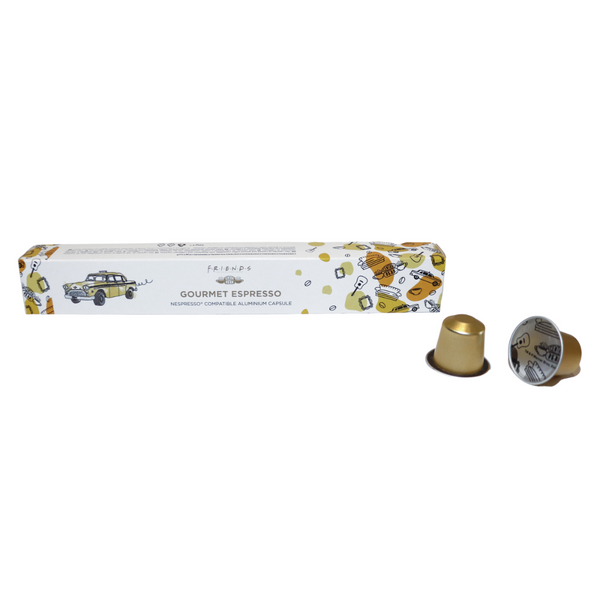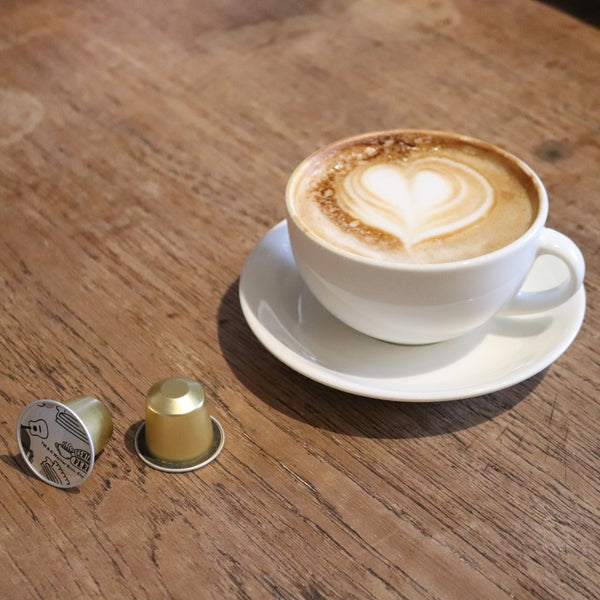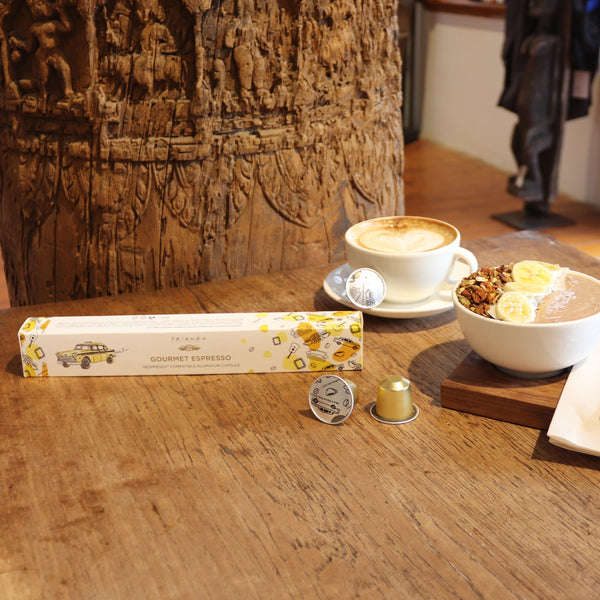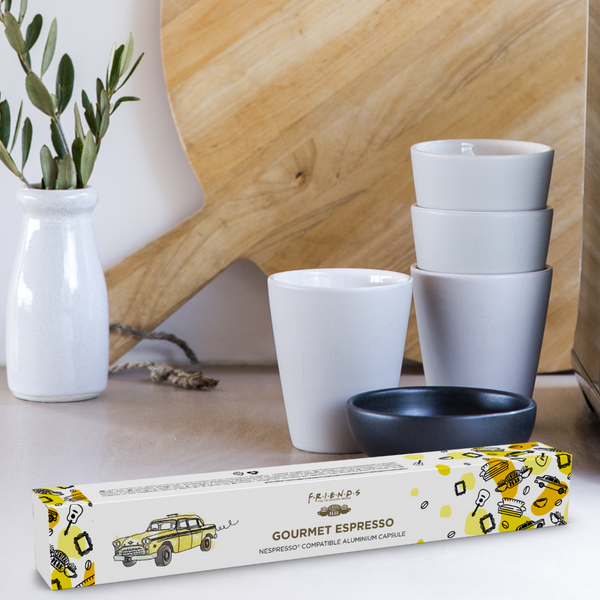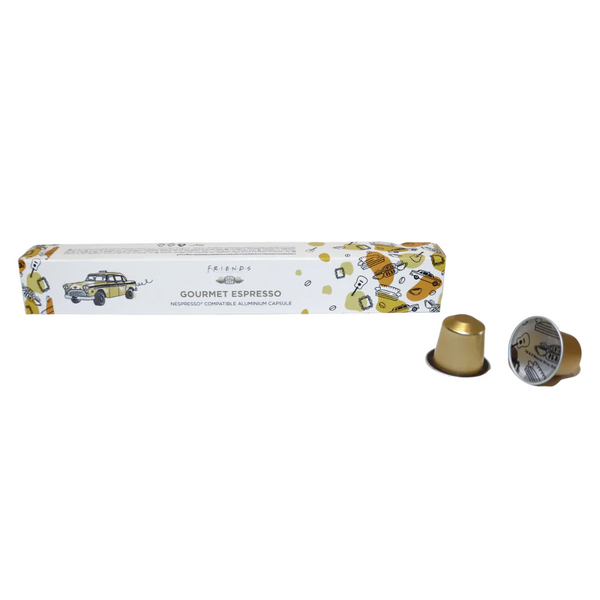 FRIENDS Nespresso Gourmet Roast - 10
Compatibility
There's nothing better than an espresso to help you get through the day. Here is a delicious 100% Arabica espresso that is sure to please everyone – even those that aren't usually the espresso type.

This Friends-themed Gourmet Espresso comes in a golden pod, in a box covered with references to the world-famous TV show. Not only will you get the caffeine you need, but you will also be able to do it in style, just like Phoebe and the rest of the gang.

To make this delicious, round-bodied espresso, simply insert a pod in your Nespresso® machine, press the espresso button, and enjoy. Less than a minute to get a quality espresso.

This gourmet espresso comes in 10 aluminium pods that are compatible with your Nespresso® machine.