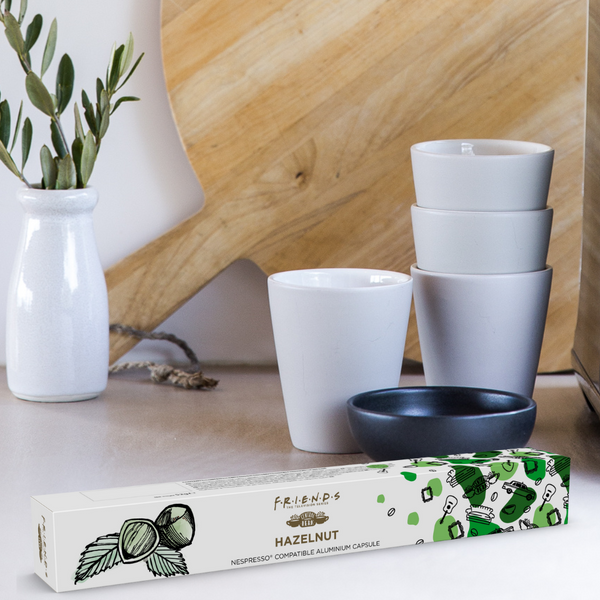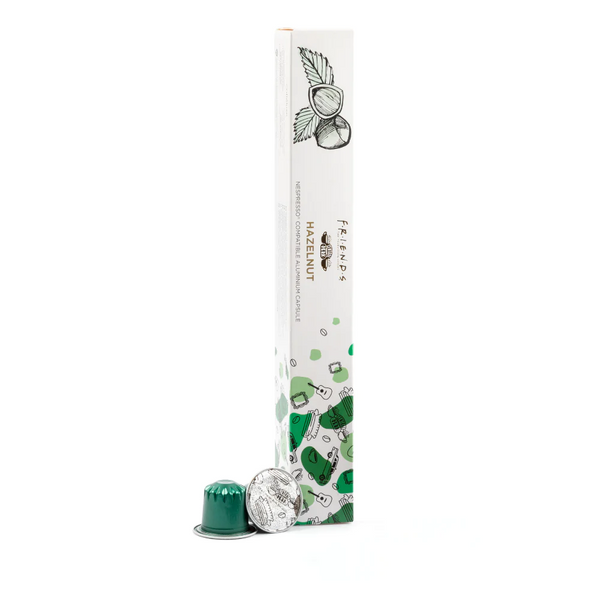 FRIENDS Nespresso Hazelnut - 10
Compatibility
A classic combination and popular in a lot of cafés all over the world, hazelnut coffee has become a staple in the coffee-world. You can now enjoy it from home in pods that are decorated with references to one of the most popular shows in the world: Friends!
These 10 aluminium pods are compatible with your Nespresso® and allow you to create a café experience without having to leave your house. Insert the pod, choose espresso or lungo, and brew. You'll instantly be able to smell the delicious hazelnut as the coffee fills your mug.
Perfectly balanced, the roasted and ground coffee beans are complemented by the nuttiness of the hazelnut so that you can enjoy this coffee black or with a splash of milk. The comforting taste will make you think you're sitting in Monica's apartment and hanging out with 6 best friends.
Get these delicious pods now! They're also great as a gift for the Friends-lover in your life (whether that's you or someone else!).