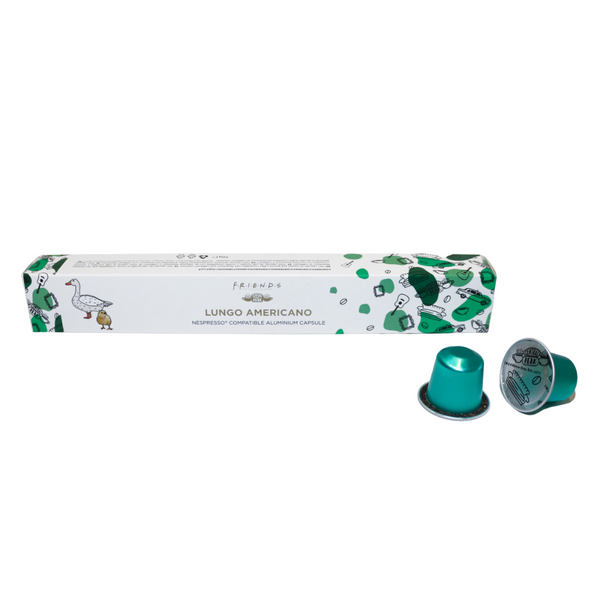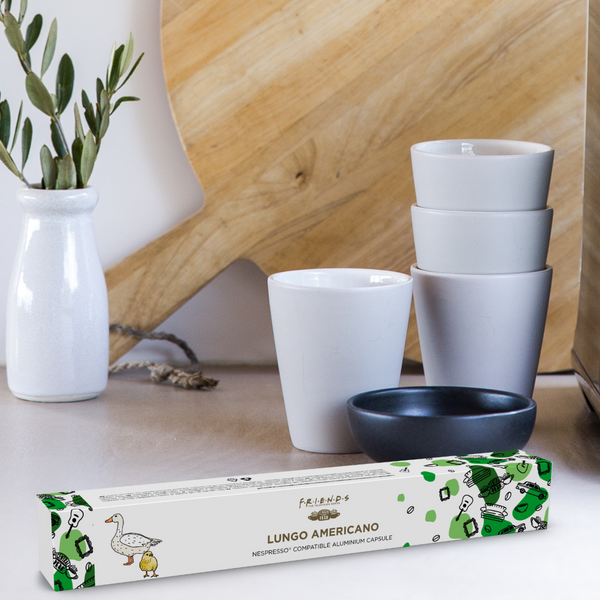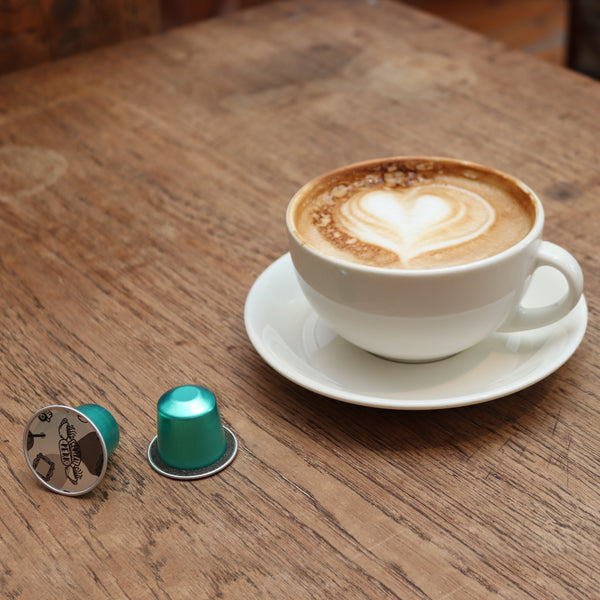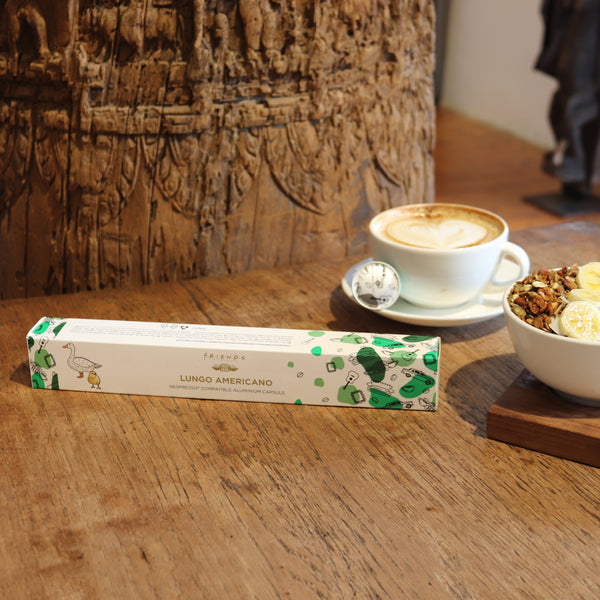 FRIENDS Nespresso Lungo Americano - 10
Anyone who has watched the show Friends knows how much coffee the 6 main characters drinks throughout the 10 seasons. If you're just like them and you like a larger cup of coffee you can enjoy slowly, we have the perfect pod for you.
Here is a Lungo Americano that will make you feel like you're in New York City. This coffee is made of high-quality Arabica beans to give you an Americano experience worthy of one from a café. The smooth coffee has delightful notes of lemon and ginger that will make your tastebuds tingle.
To enjoy this Lungo Americano, all you have to do is put the pod in your Nespresso® machine, press the lungo button, and wait for your mug to be filled with your new favourite drink. You'll get a lungo that is easy to drink but still has strong flavour, just like an Americano.
Get this pack of 10 aluminium pods for your Nespresso® machine and enjoy the Friends-themed design on the packaging.