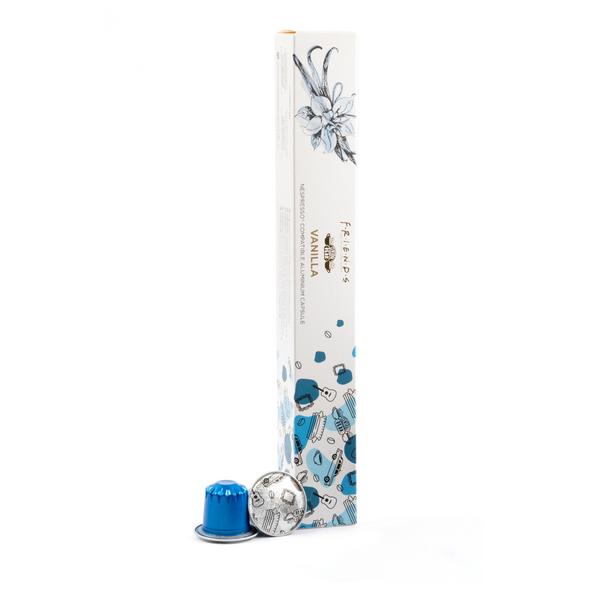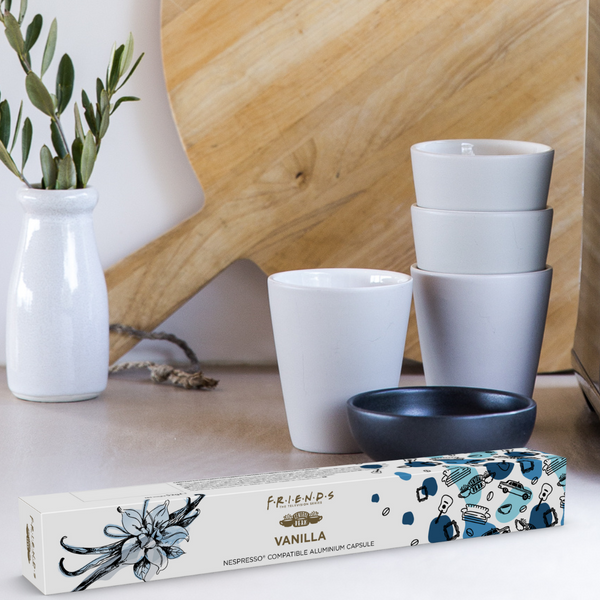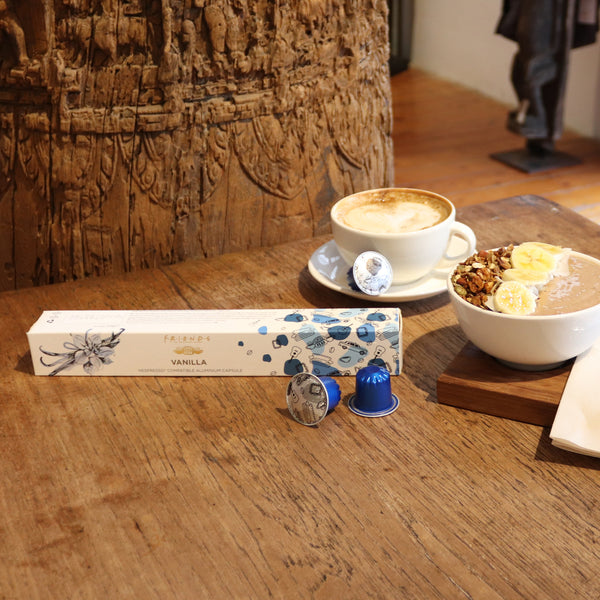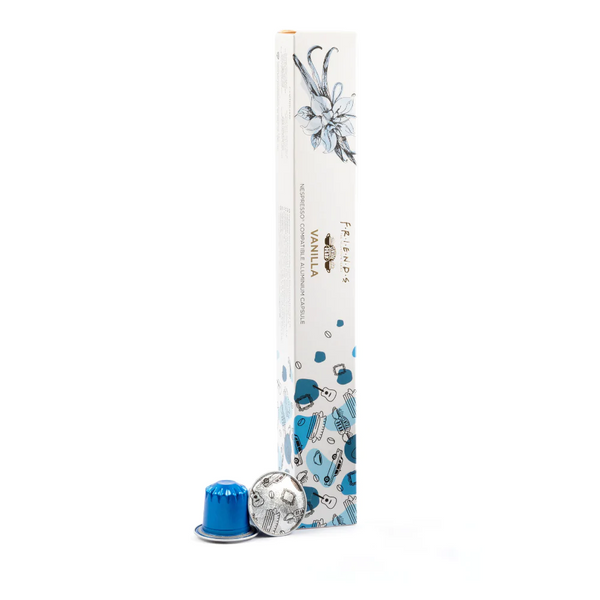 FRIENDS Nespresso Vanilla - 10
Compatibility
It is well-known that coffee and vanilla perfectly go hand in hand. It is thus no surprise that in this line of Friends-themed pods there is a vanilla flavoured coffee.
Slightly sweet and smooth, this coffee is great for any time of day. It's also delicious black or with milk – it's entirely up to you! And it's so easy to prepare you'll wonder why you've never tried it before. Thanks to your Nespresso® machine, you can have this flavourful and exciting coffee ready in less than a minute.
Take a pod from the Friends-decorated box, insert it in your machine, and brew! You can decide for yourself if you want an espresso or a lungo coffee. Drink it in your favourite mug and imagine you're sitting in Central Perk with your own group of friends while you relax and let the vanilla aroma take over your senses.
Each box of vanilla coffee contains 10 aluminium pods that are compatible with your Nespresso® machine.