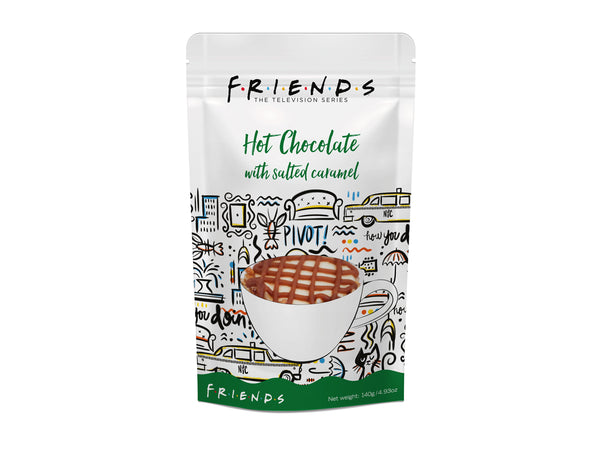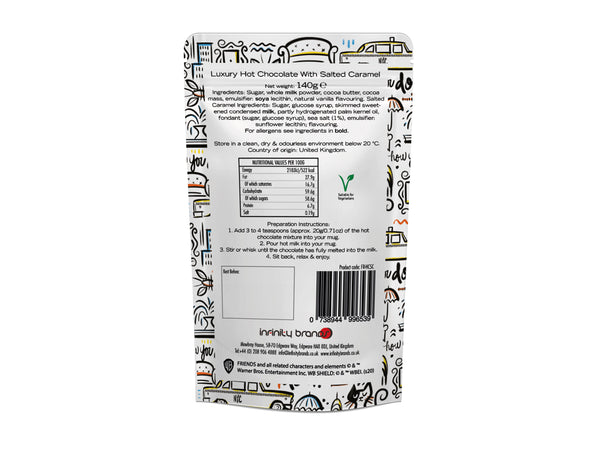 FRIENDS Hot Chocolate with Salted Caramel - 1 Pouch
F.R.I.E.N.D.S luxury hot chocolate with salted caramel in a pouch! Simply add 3 to 4 teaspoons to your favourite mug, pour in some hot milk, give it a proper stir and sit back and enjoy!
Directions
Add 3 to 4 teaspoons (approx 20g/0.71oz) of the hot chocolate mixture into your mug
Pour hot milk into your mug
Stir or whisk until the chocolate has fully melted into the milk
Sit back, relax & enjoy!