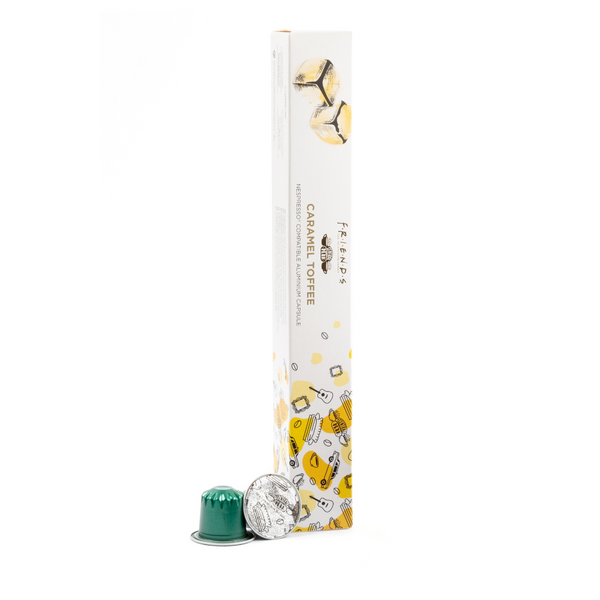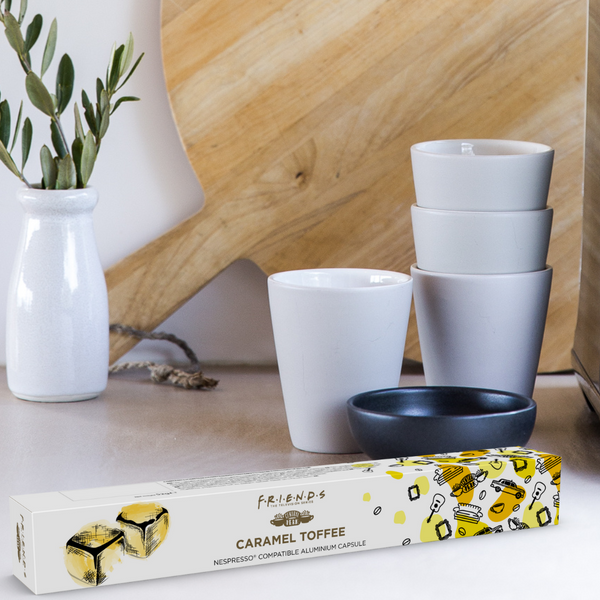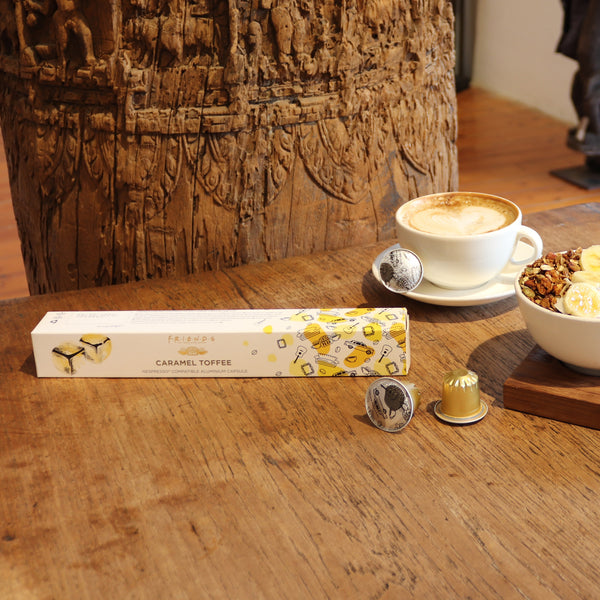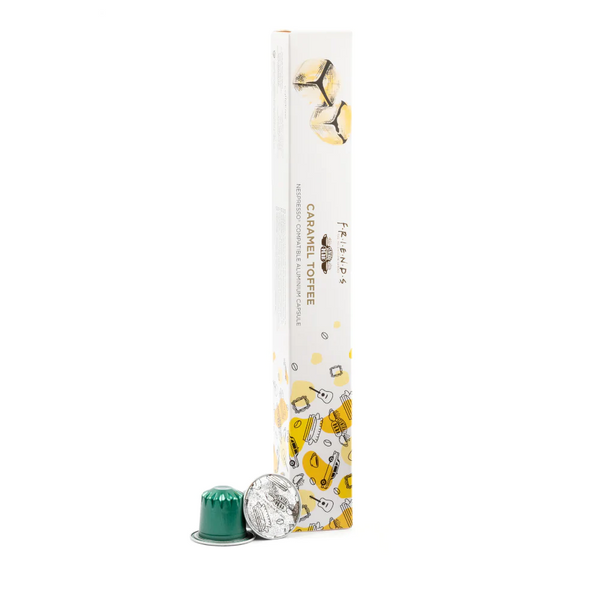 FRIENDS Nespresso Caramel Toffee - 10
Do you like caramel flavoured coffee? Do you wish it would taste a little sweeter? You can now have exactly that!
This black coffee is flavoured with caramel and toffee has an extra sweet boost that gives you the impression of drinking a dessert. Black or with milk, you cannot go wrong with this pod if you have a sweet tooth.
Perfect for when you have guests or when you want a midday treat, each box of caramel toffee coffee comes with 10 aluminium pods that are compatible with your Nespresso® machine. Insert the pod, choose if you want an espresso or a lungo, and brew! In the blink of an eye, you'll have a coffee that smells sweet and tastes indulgent – but it's only black coffee so you don't have to worry about your sugar intake!
Not only is this coffee delicious, but the packaging is a dream for any fan of the show Friends. Covered in references to the classic TV series, the box and pods will be a hit with any fan.
This product has no affilitation with nor is it produced by or recognised by Nespresso®.