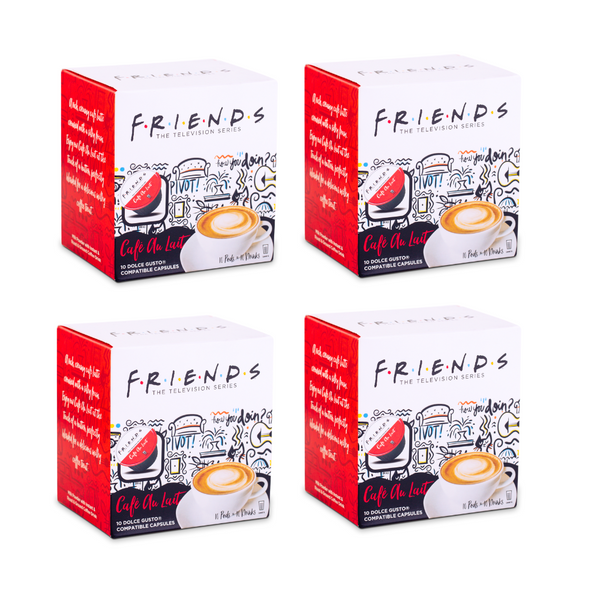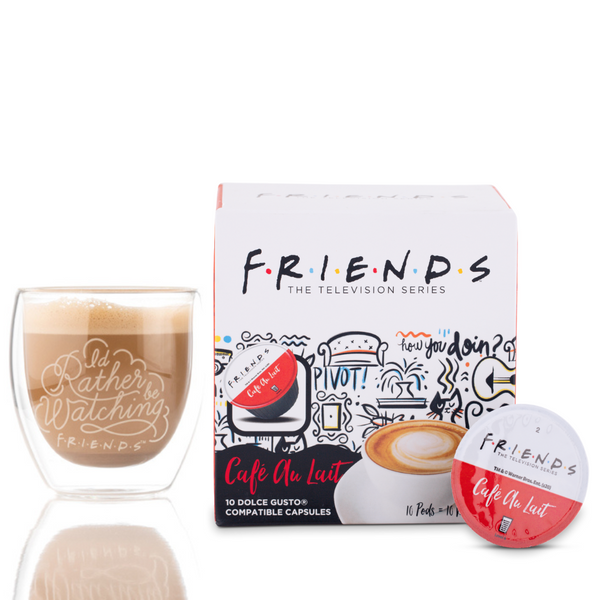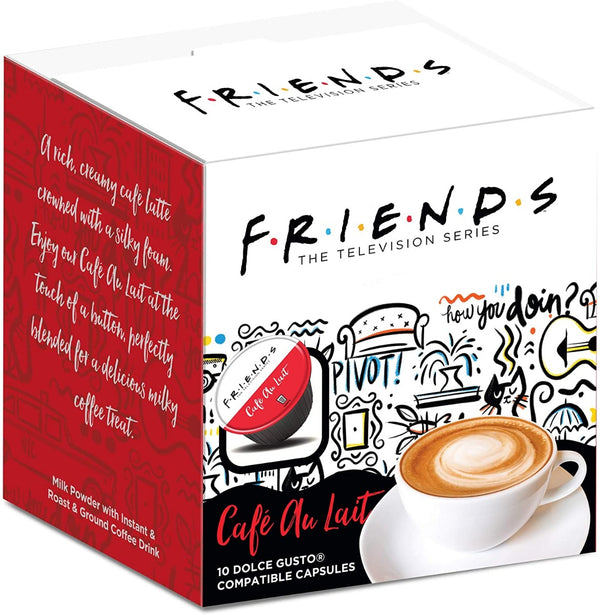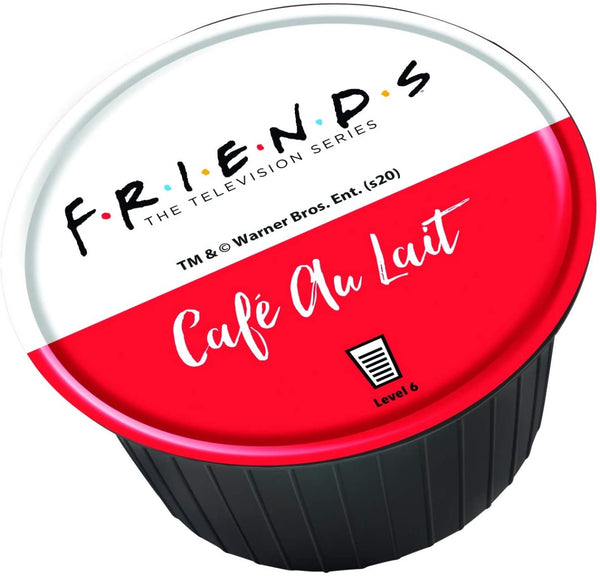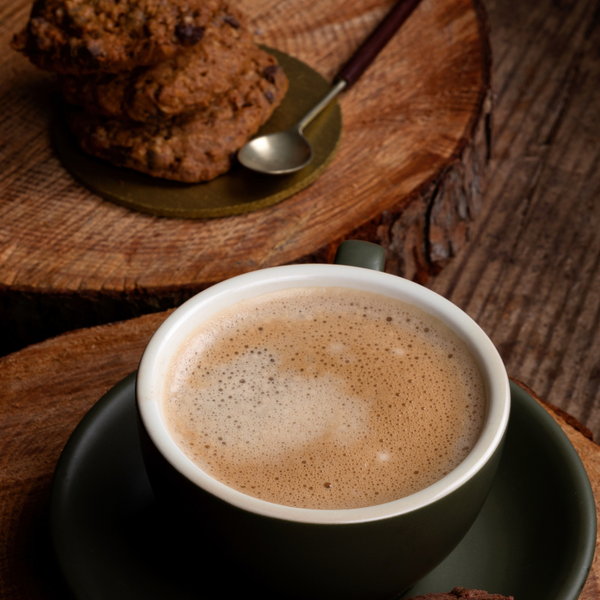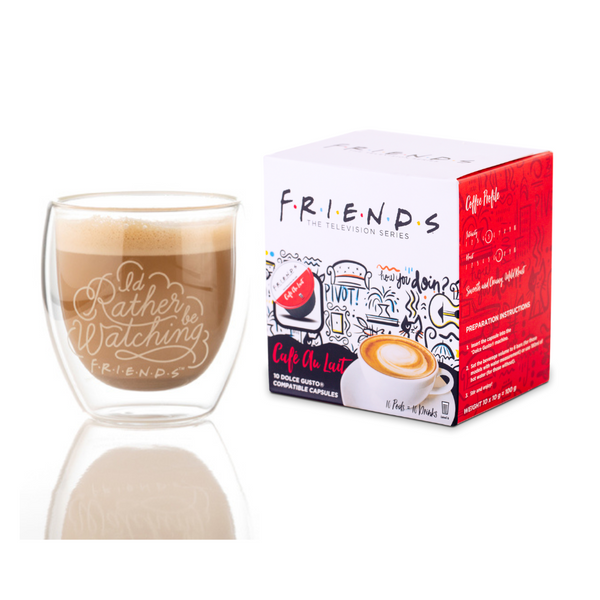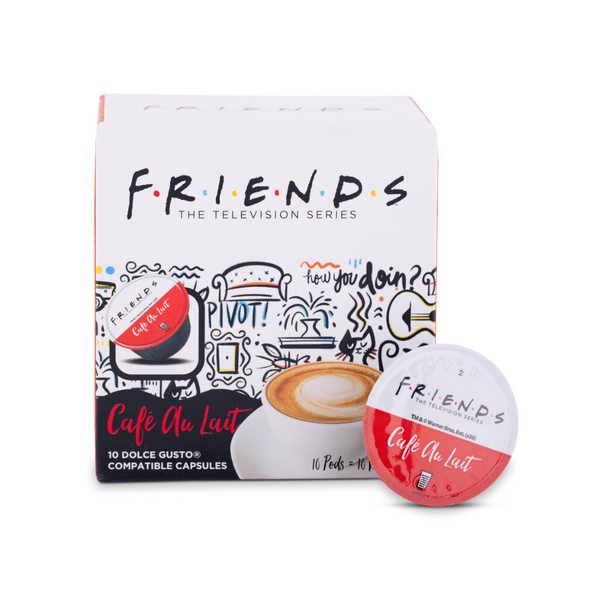 FRIENDS Cafe Au Lait - 40
PLEASE NOTE:

 Even though the best before date is for these Cafe Au Lait pods is the 16th September 2022, these coffee pods will still be delicious for a good while.
Please note that best before is very different to expired. (Please see below for more details) 
Click here for more on Best Before Dates & Safety
Friends Café au Lait. Milk powder with instant and roast & ground coffee drink. A perfectly balanced Colombian coffee topped with deliciously creamy milk.