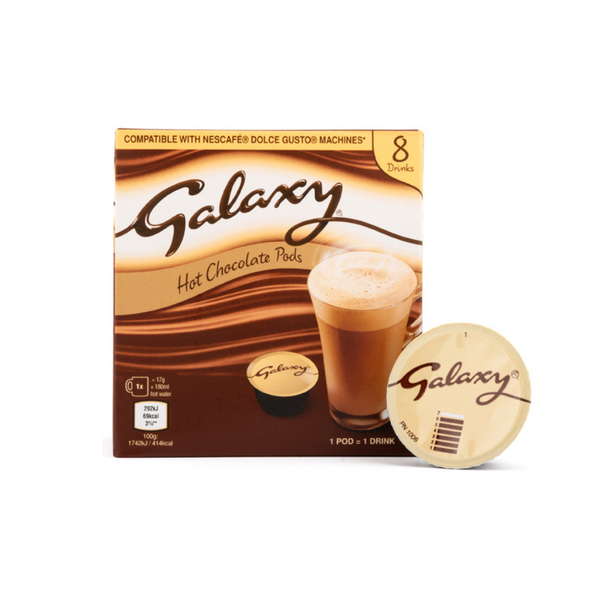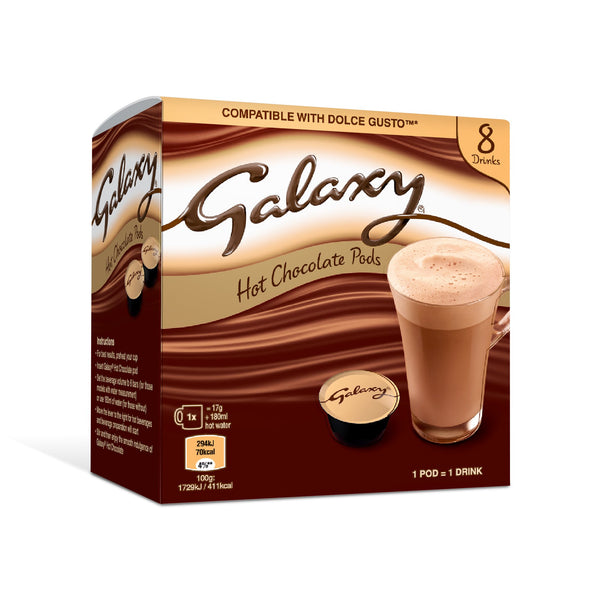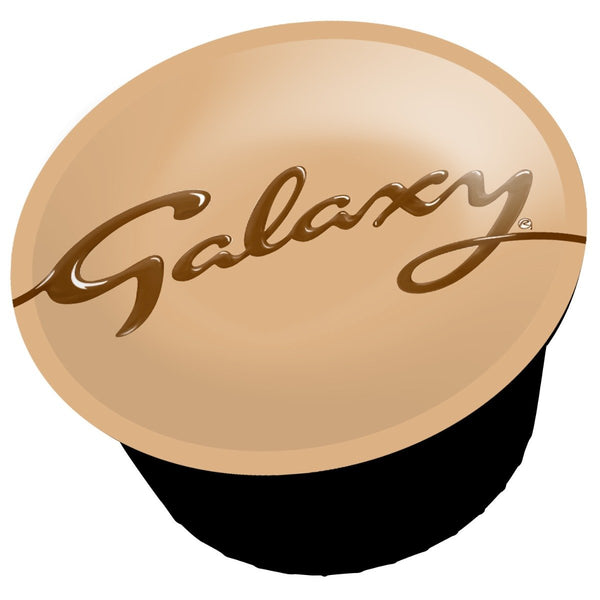 8 PODS per BOX = 8 DRINKS
It's the smooth, creamy, melt in your mouth chocolate that is synonymous with luxury and indulgence – and it's now available as a delicious hot chocolate drink. So why not sit back, relax and enjoy the ultimate in hot chocolate satisfaction – you've earned it.
Galaxy are the lighter way to enjoy chocolate and now you can enjoy the delicious full flavoured chocolate taste you love in a hot chocolate. Smooth silky chocolate combined with yummy Galaxy taste and ready in an instant – what could be better?

Galaxy Hot Chocolate instant hot chocolate indulgent powdered drink.
For best results, preheat your cup Insert Hot Chocolate pod 

Set the beverage volume to 5 bars (for those models with water measurement) or use 150ml of water (for those without) 

Move the lever to the right for hot beverages and beverage preparation will start 

Stir and then enjoy the smooth indulgence of Hot Chocolate 

1 Cup = 17g + 150ml Hot Water