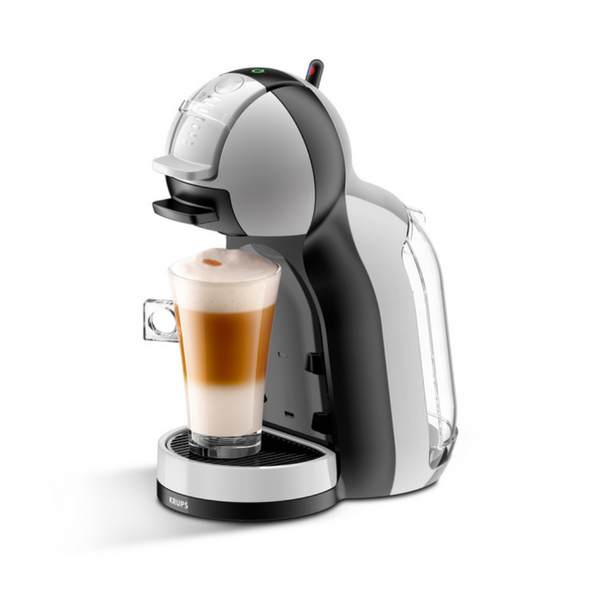 Krups Dolce Gusto Mini Me Coffee Machine Anthracite
Compact and modern automatic coffee machine
Create professional quality coffees with a thick velvety crema, thanks to the machine's high-pressure system (up to 15 bars).
This automatic machine is so easy to use: just slide in a pod, customise your beverage size with the Automatic function, and push the button. Or, if you want your coffee as easy as possible, follow the preparation suggestions on the pod. 
You can enjoy over 40 premium coffee creations, whether you like your coffee short or long, black or white. Enjoy a choice of bold Ristretto, intense Espresso, aromatic Lungo and full-bodied Grande, to frothy Cappuccino and smooth Latte Macchiato, or even hot chocolate, teas, and cold beverages.