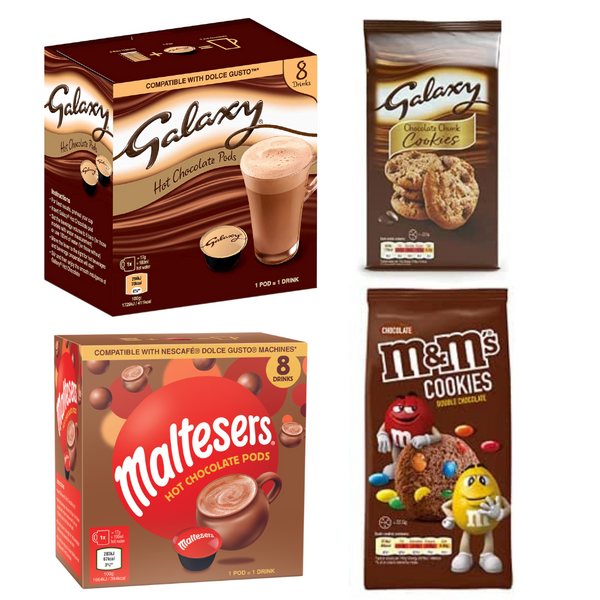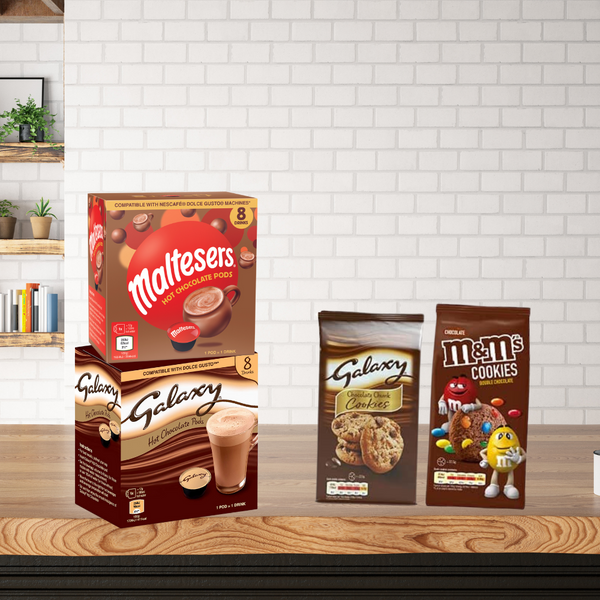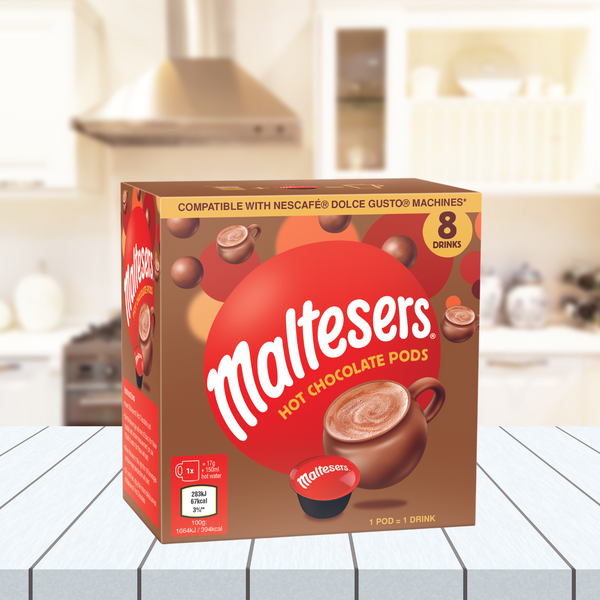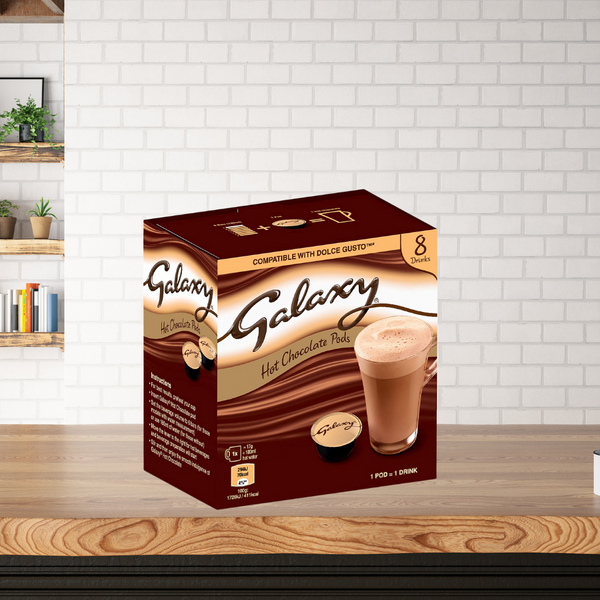 Mars Dolce Gusto Capsules & Biscuits Value Pack - Galaxy & Maltesers Pods (16 Capsules) + M&M's & Galaxy Cookies
Mars Hot Chocolate and Biscuits Combo Pack!
What is better than a sweet and delicious Mars or Galaxy hot chocolate? A hot chocolate AND a Galaxy and M&M Cookies, to go with it!

Includes:
1 x Galaxy Gusto Compatible Hot Chocolate Capsules
1 x Maltesers Dolce Gusto Compatible Hot Chocolate Capsules
1 x Galaxy Cookies Pack
1 x M&M Cookies Pack